Paris-based climate campaigner Reclaim Finance calls on investors not to participate in issuance to avoid 'greenwashing and reputational risks'
AA earmarks proceeds from the green tranche for funding decarbonisation and climate-change adaptation projects
January 6, 2022 | Eric Ng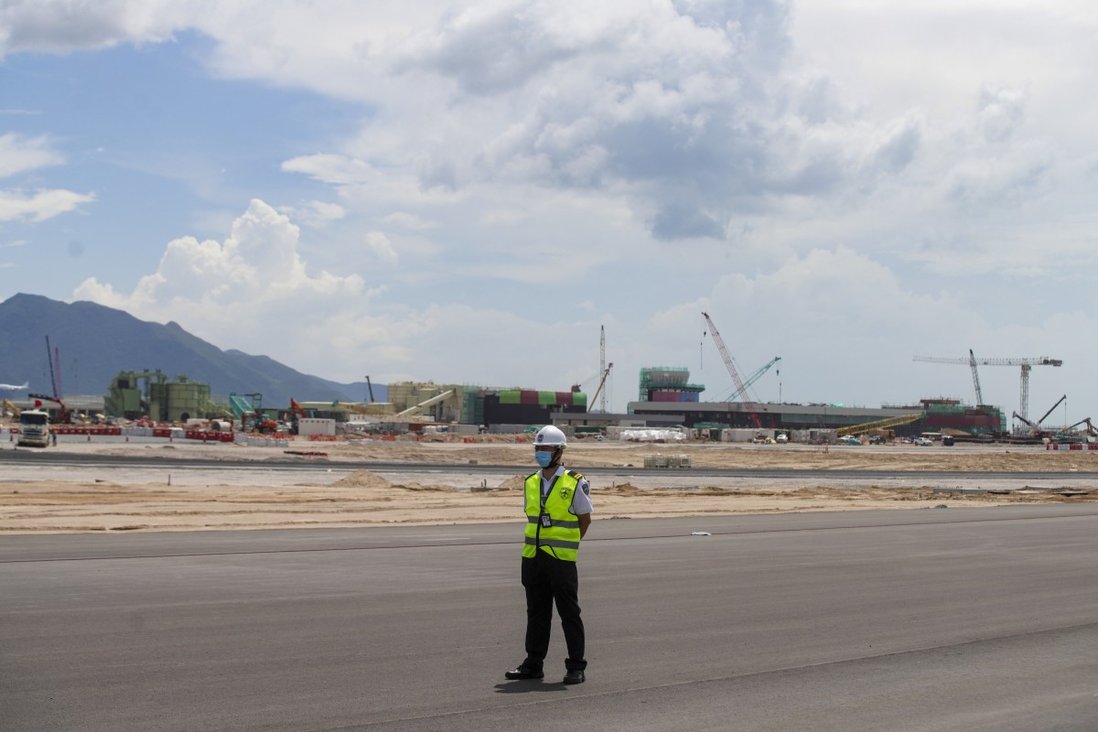 Concerns about "greenwashing" have been raised by a climate campaign group after Airport Authority Hong Kong (AA), which operates the city's international airport, raised US$4 billion by issuing a package of bonds that includes a US$1 billion five-year green bond.
Paris-based climate campaigner Reclaim Finance said the project itself raised "serious climate and biodiversity-related risks" and called on investors not to participate to avoid "greenwashing and reputational risks".
Greenwashing refers to sustainability benefit claims without clear, agreed definitions on sustainable investment, which could sometimes lead to a false impression of the overall environmental benefits.
"The issuance of a green bond for such a devastating project might have been cleared for take-off, but the biodiversity and climate risks associated with the project speak for themselves," Lucie Pinson, Reclaim Finance's director, said in a statement this week. "Sincere investors should stay clear of this bond, if their climate commitments mean anything at all."
The airport operator declined to comment when approached by the Post.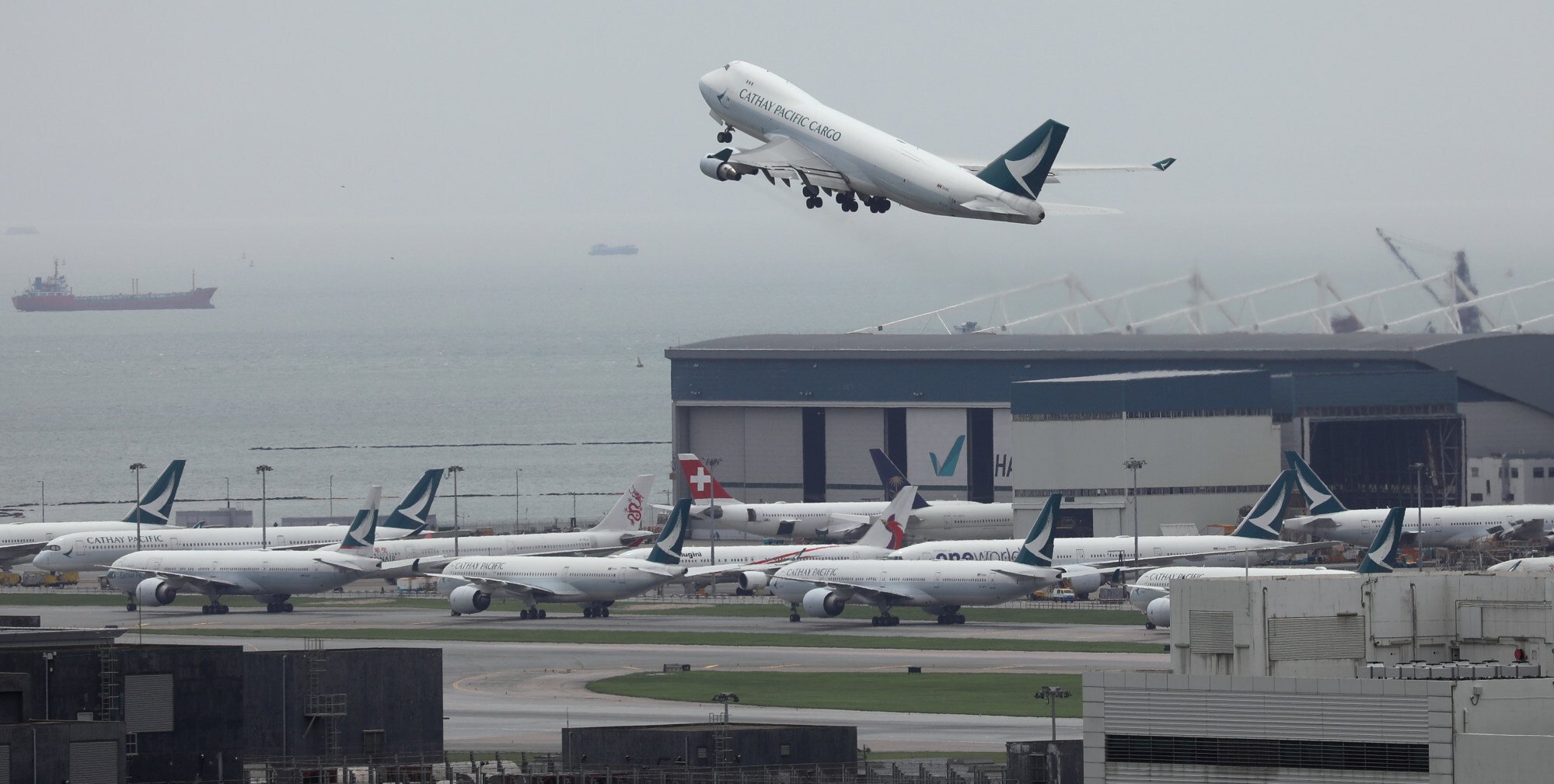 The AA on Tuesday completed the sale of the package, which also includes a US$1.2 billion 10-year bond, a US$1.2 billion 30-year bond and a US$600 million 40-year bond, according to a terms sheet. Coupon interests range from 1.75 per cent of the five-year bond to 3.5 per cent of the 40-year one. Proceeds from the green tranche have been earmarked for funding decarbonisation and climate-change adaptation projects.
The airport operator's green bond has received a preissuance stage certification from the Hong Kong Quality Assurance Agency, which verified the issuer's adherence to international and national standards on green and sustainable finance.
The AA also received second-party opinion on its sustainable finance framework from Sustainalytics, which said it is "credible and impactful". The research and ratings provider, however, recognised that aviation has a high impact that needs to be decarbonised over time, Kevin Ranney, its executive director of corporate solutions, told the Post by email.
"Some aspects of this transition, most notably aircraft emissions, are hard to abate and will require incremental change over time as well as technological breakthroughs," he said, adding that decarbonisation of ground transport or buildings was easier.
The AA's green tranche will only fund eligible green projects and not carbon-intensive activity or the new runway, he added.
The eligible projects include green buildings, clean transport, energy efficiency, renewable energy, pollution control, water and waste water management, climate-change adaptation and biodiversity.
While these projects will bring environmental benefits, Reclaim Finance said they would be more than offset by greater carbon emissions from more flights and the biodiversity risk from the new runway. "In addition to its climate impact, the project threatens the last Chinese white dolphins left in Hong Kong's waters," Reclaim Finance said.
The 3.8 kilometre, HK$11.5 billion (US$1.4 billion) third runway project is part of the HK$141.5 billion expansion of Hong Kong International Airport, which started in 2016 and is expected to be completed in 2024. The expansion is aimed at bolstering the city's standing as a leading aviation hub.
After the expansion, the airport will be able to handle 120 million passengers and 10 million tonnes of cargo annually, compared to throughputs of 75.1 million people and 5.1 million tonnes of cargo and airmail in the 12 months to March 31, 2019.
The AA's greenhouse gas emissions amounted to 164,110 tonnes of carbon dioxide equivalent in 2019, while that of the entire airport – including that of its business partners – was 436,940 tonnes. That is small compared to the carbon footprint of flights enabled by the airport.
Cathay Pacific, the city's flagship carrier, reported 18.4 million tonnes of global carbon emissions from direct fuel combustion in 2019, before the onset of the pandemic. It has committed to net-zero carbon emissions by 2050. The AA too unveiled in December a target to achieve net-zero carbon emissions at the city's airport by the same year.
Elsa Pau, founder and CEO of BlueOnion, which runs a financial portal that tracks sustainability data of more than 40,000 companies and more than 300,000 funds, said creating a green tranche and ring-fencing the use of its proceeds for decarbonisation of the airport itself did not address concerns about much bigger carbon emissions from growth in flights in the future.
"While the authority's green bond may have checked all the boxes under these green finance principles, it has little control over the emissions of its airline customers and business partners," she said.
Commercial aviation accounts for 2 to 3 per cent of global carbon emissions, according to International Air Transport Association (IATA). With government support, sustainable aviation fuel production has the potential to meet 2 per cent of the industry's requirement by 2025, rising to 39 per cent by 2040 and 65 per cent by 2050, IATA said. Such fuel accounts for 0.1 per cent of the current jet fuel market.
Lead arrangers of the bond deal include BofA Securities, BNP Paribas, HSBC, JPMorgan, Standard Chartered and UBS.