Custom Software Development
Outsourching & Developments
Software Product Development
Cyber Security Management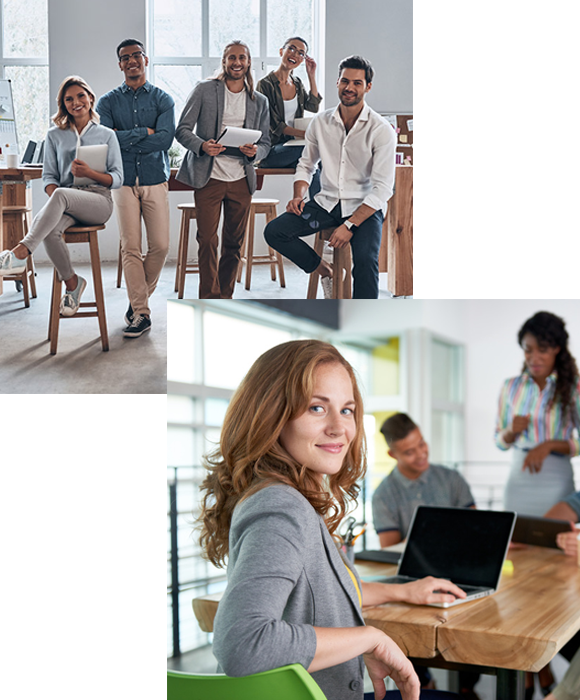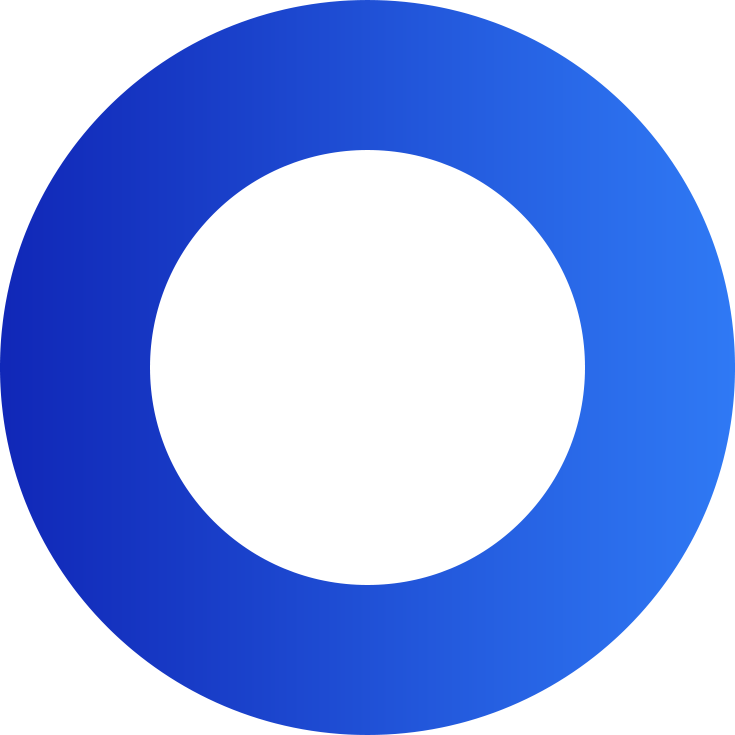 Who We Are
15 Years Of Experienced
With IT Solutions
We are a boutique digital transformation consultancy and development company.
Since 2007 we have been a visionary and a reliable software engineering partner for world-class brands. We are a boutique digital transformation consultancy and software development company that provides cutting edge engineering solutions.
IT-Tech is the partner of choice for many of the world's leading from the enterprises, SMEs and technology challengers. We help businesses wase elevate their value through custom software development.
Our Services
We run all kinds of IT services
with 10 years of experience
What We Offer!
Our Best Practice Area
With Experienced Engineers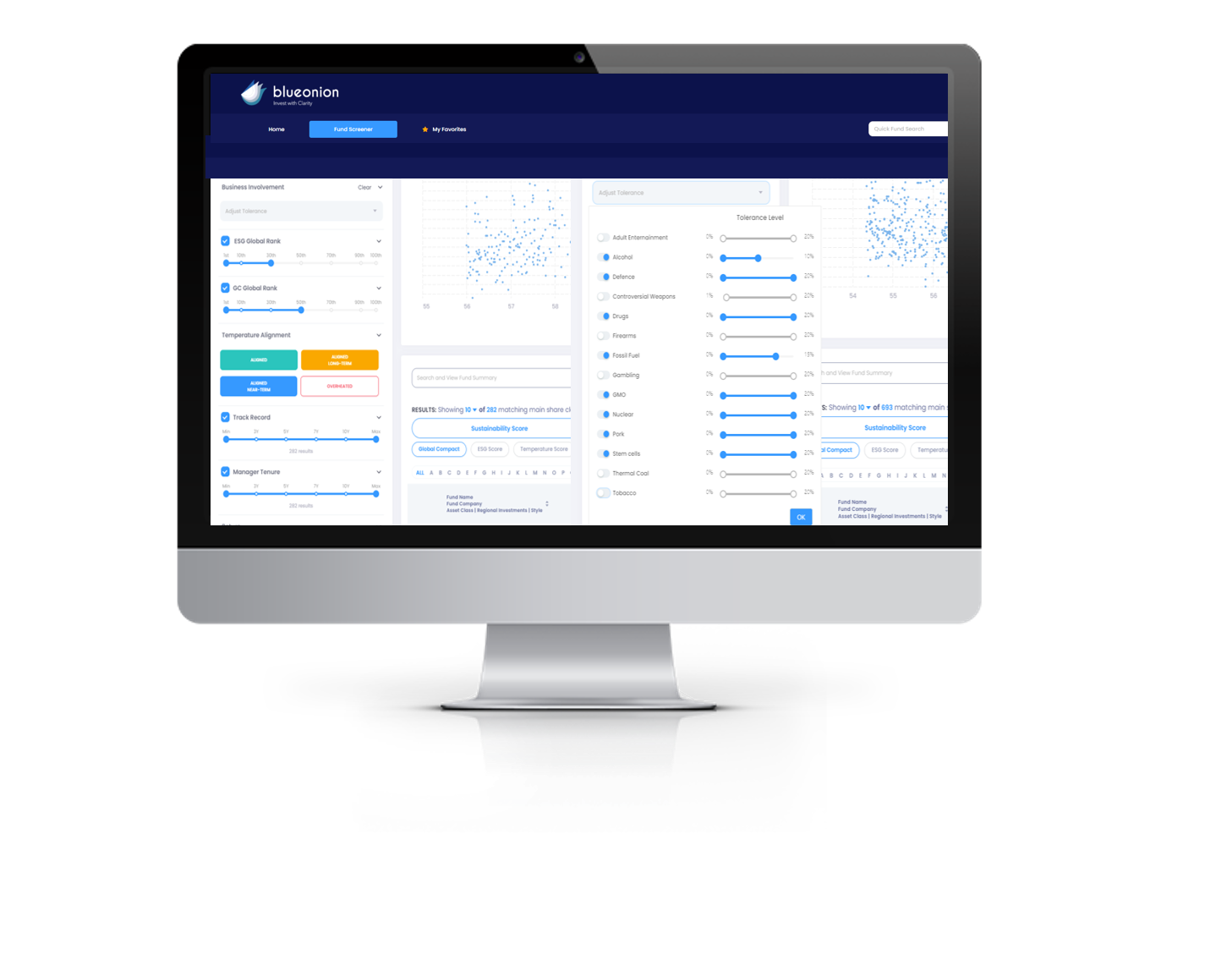 01. Screening
Unlike other research platforms, BlueOnion features detail subsets of backward-looking quantitative data, forward-looking team practice data, and impact-driven sustainability data.  BlueOnion's advanced search allows you to identify the funds that are most ESG focused and the most temperature aligned quickly. The sustainability-based filtering tool comes bundled with the quantitative and fundamental data on a universe of 147,000 active, passive funds and ETFs and 8,000+ companies, using 250 ESG metrics from 30,000 sources in over 170 countries.  The platform allows you to perform comparisons between favorite groups of funds efficiently. The highly visual comparisons on returns and risks, qualitative capability, ESG, GC, and Temperature alignment make identifying the high performers much easier.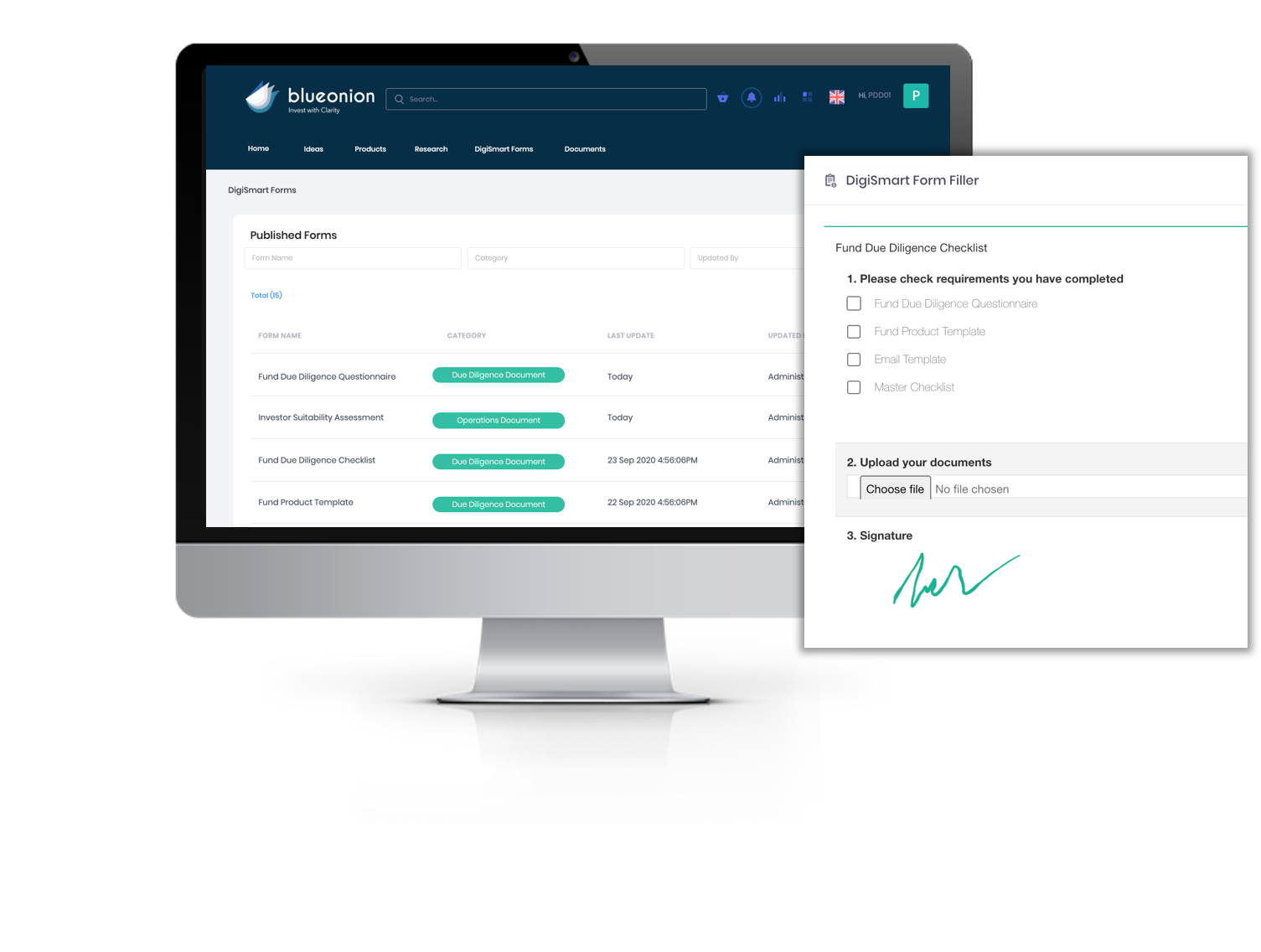 02. Initiation
Set up your team dashboard and invite fund houses to pitch by following your requirements and checklist for submission such as DDQ, suitability documents, key fact statements, etc…  Access the BlueOnion's full sets of DDQ and integrate them with your in-house metrics, e-signature, documents, submission, multi-format, logic, submission tracking, due diligence process tracking, EO PDD checklist, etc.…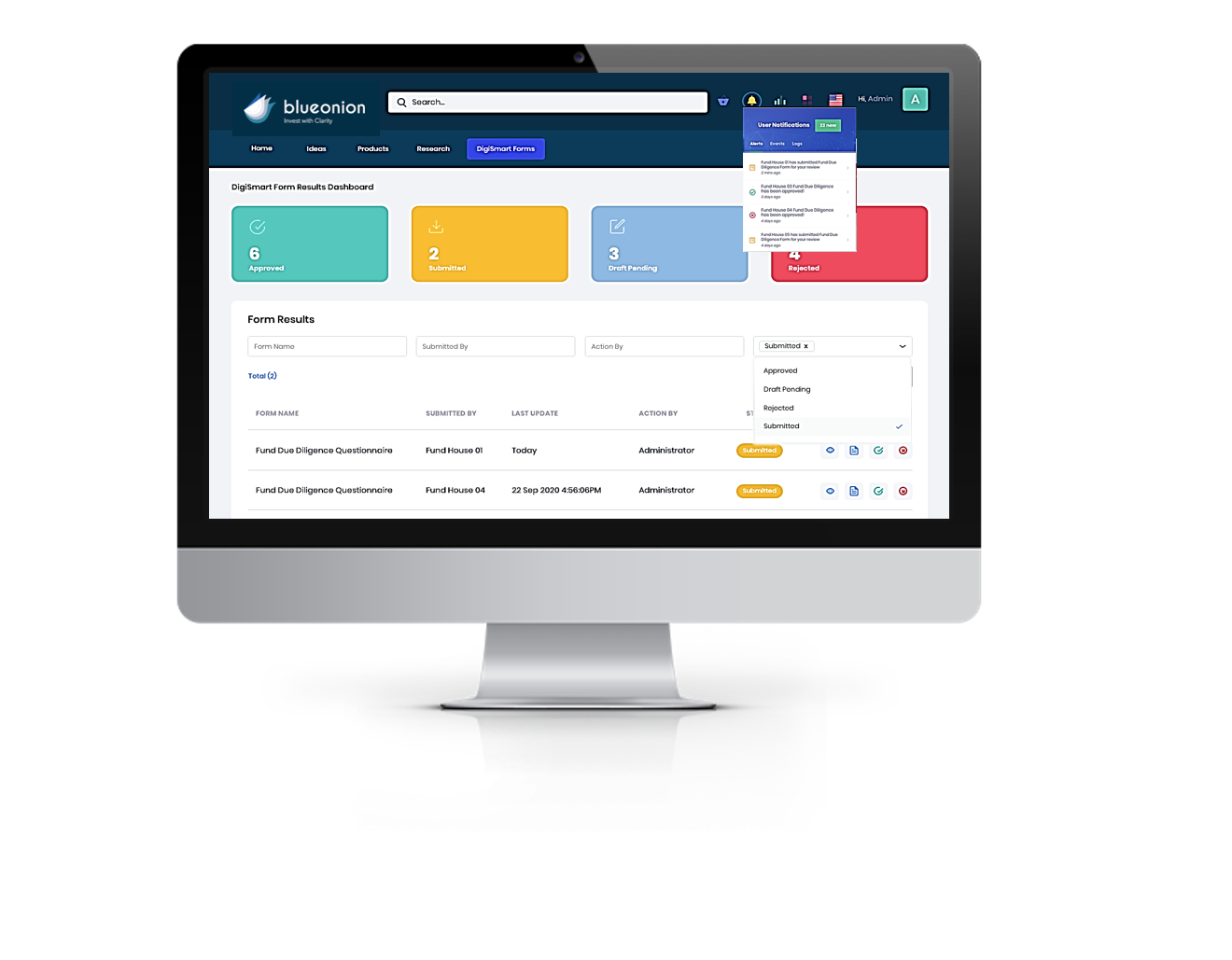 03. Tracking
A dashboard view of fund houses' due diligence document submissions and the tracking of submission status.  Review the Multi-Format/Logic  Digital Questionnaire, add comments to incomplete forms.  Receive a notification when a document is received, see submission progress % of completion from the fund house, and automatically receive reporting when the entire DDQ process is completed.  Approve or reject a fund or comment for future improvement.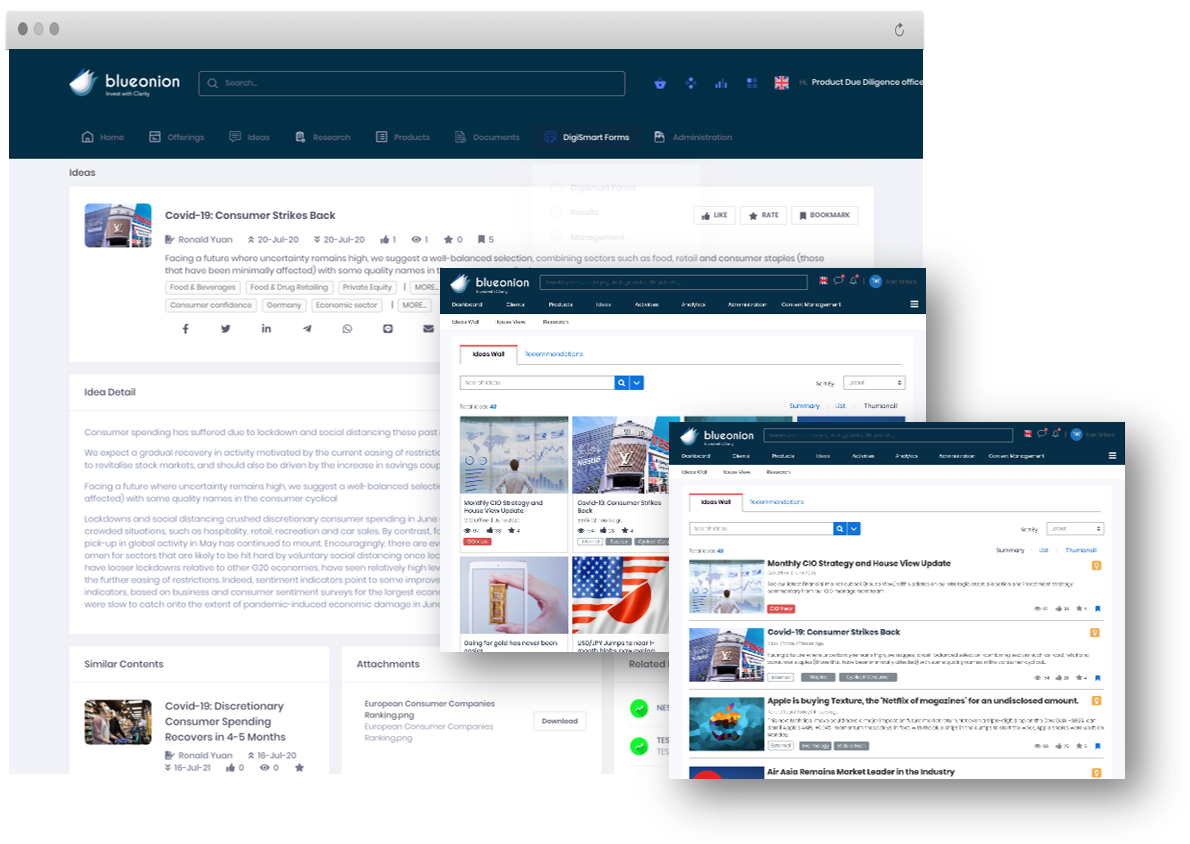 04. Onboarding
Upon approval of a mandate, export due diligence reports, set up digital forms and templates for AR analysis templates, share class, launch emails, and pre-trade in excel or PDF.  Set frequency for the fund house's reporting and receive notifications when the documents are received daily, weekly, monthly, etc. A dedicated page is provided for each fund onboarded with a summary, ideas, research, videos, and the bank's internal commentaries regarding the advisory team's fund to sell.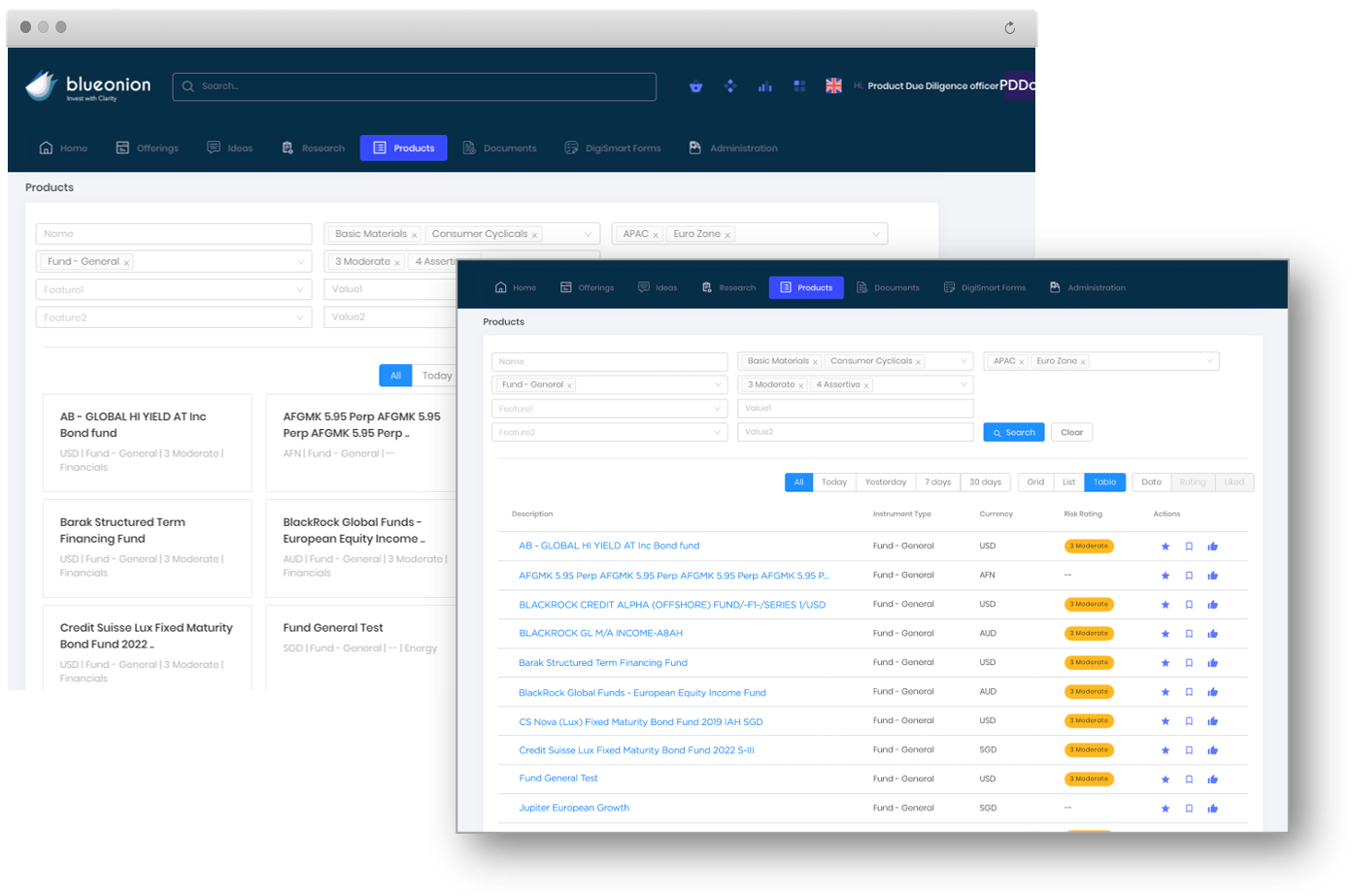 05. Indexing
Manage all approved funds list in "My Product Catalog" and search by asset types, region, risk profile, themes, investment styles, etc in tiles or list views.  Access the product key fact page with supporting narratives, documents, ideas, and research.  Incorporate house views and commentaries to the key facts page and provide an extra mile for RM and the advisory team.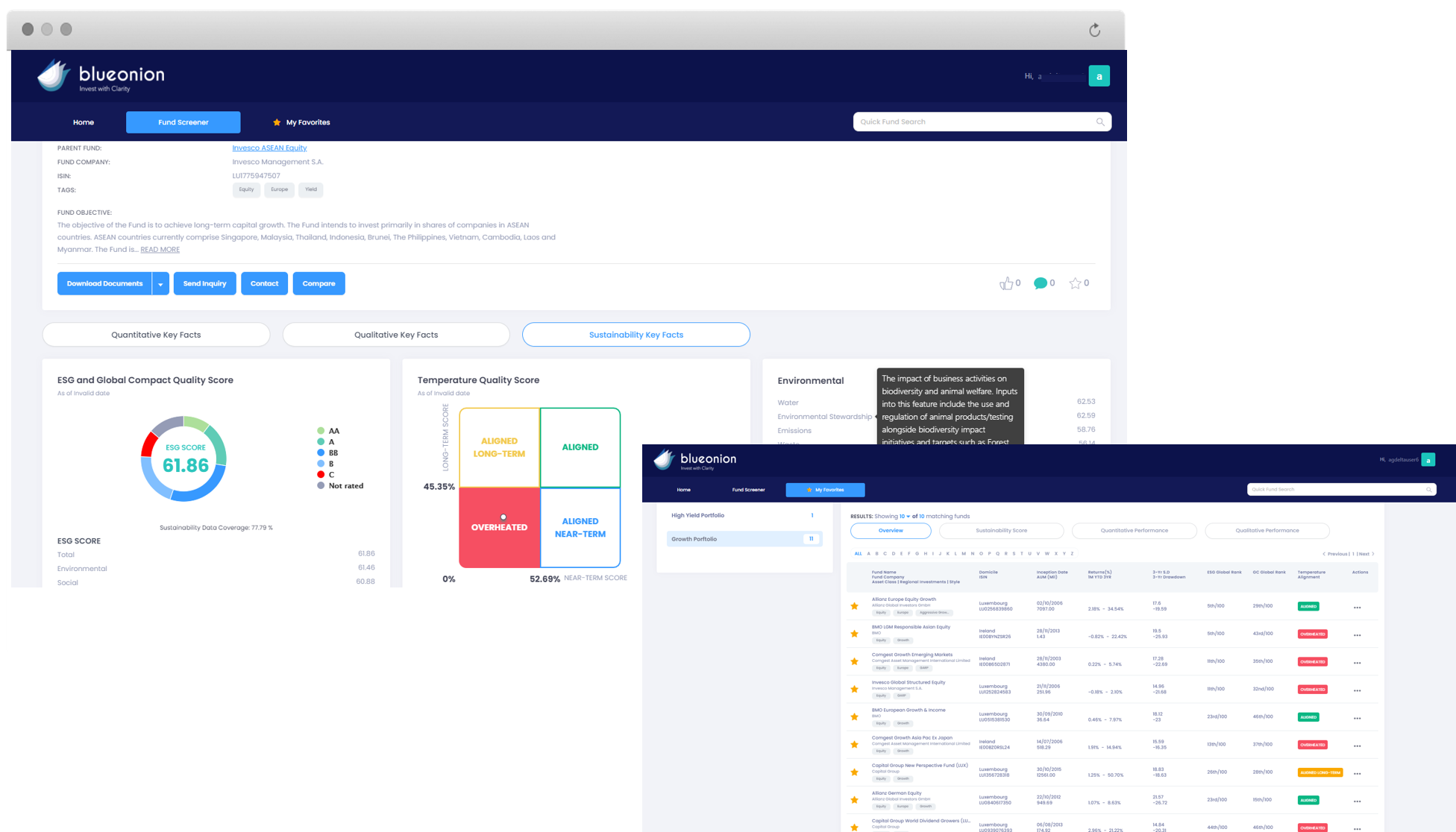 06. Monitoring
Stay focused and hold onboarded asset managers and their funds accountable while monitoring shortlisted portfolios on the go.  Access the snapshot of funds along the three dimensions of performance and risks, qualitative behavior along five pillars over 48 key indicators, plus ESG, GC, and temperature alignment performance.
Team Members
Meet Our Experienced
Engineers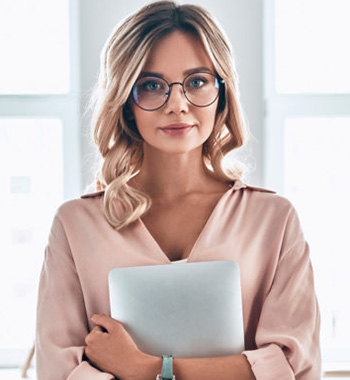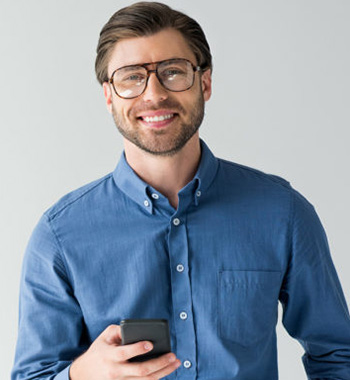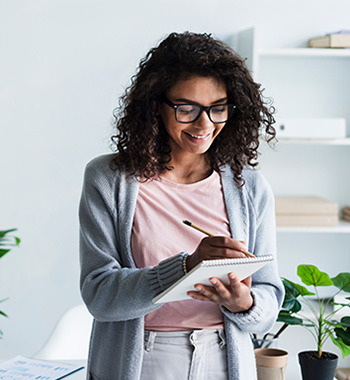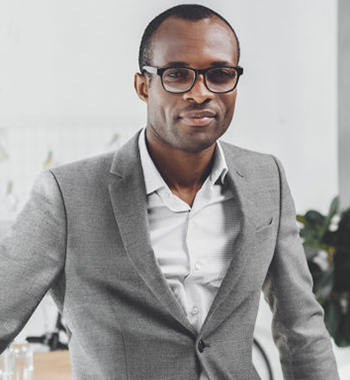 Why Choose Us
Few Reasons Why You
should Choose Us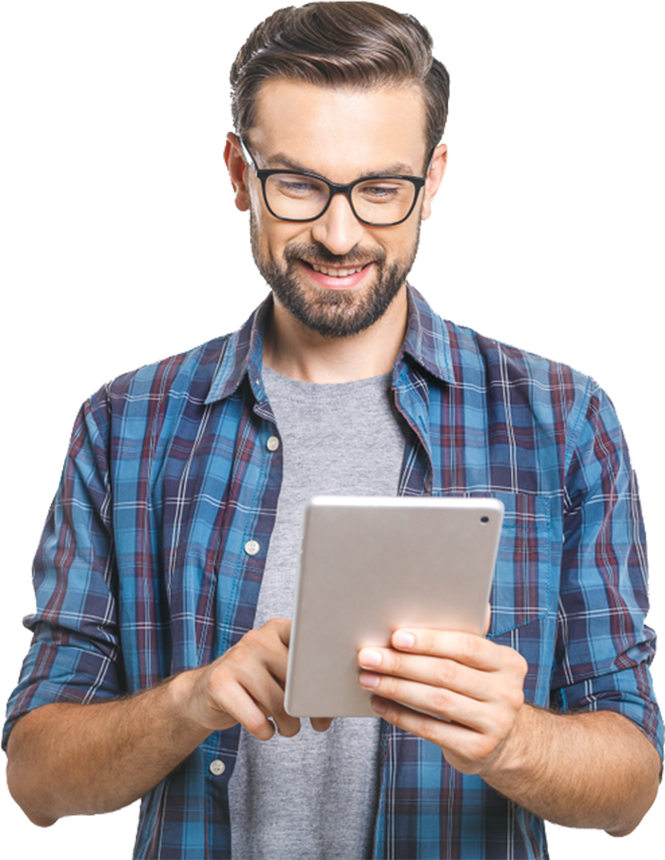 120
+
Experienced Engineer
Case Study
Some Of Our Latest
Case Studies
Pricing Plan
A Plan which Best Matches
your Needs

Basic Informations
30 days trial Features
Synced to cloud database
10 hours of support
Social media integration
Unlimited Features

Basic Informations
30 days trial Features
Synced to cloud database
10 hours of support
Social media integration
Unlimited Features

Basic Informations
30 days trial Features
Synced to cloud database
10 hours of support
Social media integration
Unlimited Features
Testimonial
Our Customers Very Happy
with our services
Our Blog
Check Out
Our Latest Articles