Non-Executive Director
Mr. Ronald Chan
"I am honoured and excited to join as a board member of BlueOnion. As asset allocators, our investments must do good and do well simultaneously. While doing well can be measured by analysing financial statements, doing good requires a new data set which the investment community lacks. BlueOnion is solving this pain point, and I am delighted to offer my industry knowledge to the team, hoping that it will provide investment clarity to fellow investors", Mr. Ronald Chan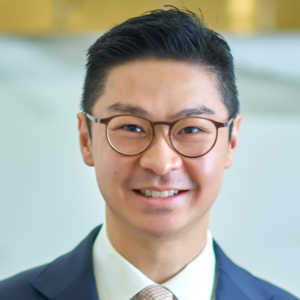 Ronald Chan founded Chartwell Capital in 2007 and serves as Chief Investment Officer and Co-Portfolio Manager. As CIO, he steers the firm's investment strategy. As Co-Portfolio Manager, he oversees the stock selection and portfolio allocation. 
Since 2018, he has been appointed by the Hong Kong Trade Development Council to serve as a member of the Greater Bay Committee: Smart City and Digital Connectivity Task Force. In 2020, the Hong Kong Science and Technology Park appointed him as a founding member of the Hong Kong Biotech Development Council. Since 2016 he has also served as a member of the Listing Committee Panel of The Stock Exchange of Hong Kong. 
Ronald is a regular contributor to Bloomberg Opinion and Financial Times Chinese. He is an adjunct professor at The Hong Kong University of Science and Technology MBA program and the author of two books: Behind the Berkshire Hathaway Curtain: Lessons from Warren Buffett's Top Business Leaders in 2010, and The Value Investors: Lessons from the World's Top Fund Managers in 2012. Both books have been translated into several languages. 
Ronald graduated with a Bachelor of Science degree in Finance and Accounting from the Stern School of Business at New York University and is currently the President of the NYU Hong Kong Alumni Club and a Pan-Asia Alumni Committee member.