Non-Executive Director
Mr. Paul Smith
"Today's world possesses sufficient investment capital to solve global environmental problems. The issue is not one of capacity but of getting that money invested in the right projects. Without data and without transparency at the corporate and investment management levels, this is a task beyond the abilities of today's financial industry. BlueOnion's exciting, evolving suite of products is designed to help bridge this gap. Without BlueOnion, capital will continue to be misallocated and future generations will continue to be disadvantaged", Mr. Paul Smith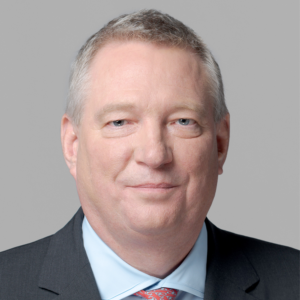 Paul Smith, FCA, CFA, MA, based in Hong kong, is an independent corporate director with significant experience in the Financial Services and Investment Funds industries. He served as President and global CEO of the CFA Institute from January 2015 to September 2019.
Previously, Paul owned and ran Asia Alternative Asset Partners, a Hong Kong-based Hedge Fund Management Group, where he acted as a Responsible Officer holding Types 1, 4, and 9 Licenses under the Hong Kong Securities and Futures Commission's rules. He first came to Hong Kong in 1996 to run the Bank of Bermuda's securities servicing business. He acted as Global Head of HSBC's alternative funds servicing company upon its sale to HSBC. From 1984 to 1995, he worked for Ermitage International, a European fund manager, spending the last seven years as CEO.
Paul currently serves as a member of the Oversight, Policy and Governance Committee of the Financial Reporting Council of Hong Kong and the Hong Kong Securities and Futures Commission's Products Advisory Committee. He is a founder of the SustainFinance initiative and a trustee of the China Insight Foundation.
Paul started his career as an auditor at PriceWaterhouse in London. He is a Fellow of the Chartered Accountants of England and Wales, a Chartered Financial Analyst, and a Master of Arts degree from Oxford University. He has lived and worked for extended periods in the UK, USA, France, and Hong Kong.