Chief Commercial Officer
Mr. Jackson Kwan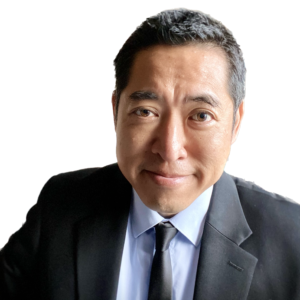 Jackson has over 24 years invested in the financial information industry, specifically Bloomberg.  He was last Bloomberg's Regional Head for Business Intelligence and Partnerships and has been leading as Regional Head for content acquisition and the Sales Head for regional markets.  As Regional Head of the Analytics Group, his critical roles include recruiting and developing the best talents from Asia Pacific and expanding the group to three times the size.  Under his leadership as regional head for Greater China and Korea as market specialists, he designed a successful regional sales strategy.  He led new business and product development in technical analysis, fixed income, derivatives, commodities, and funds. 
While being the Sales Head for Regional Markets.  Jackson has won numerous sales awards at Bloomberg Hong Kong and was responsible for recruiting and developing the best talent from Asia Pacific, expanding the group to 3 times the size.  He moved the team to client-facing positions where they drove acquisition priorities with first-hand knowledge of market needs.  More importantly, he adopts a Consultative Sales approach where he coaches the team to build lasting partnerships.   His last role with Bloomberg was to design and develop a (Qlik) data visualization tool that allowed the department to drive more efficient data spend.  
Jackson has an MBS in Finance & Accounting from McGill University and an MSc. in Electronic Commerce and a  BSc. Biomedical Engineering from Rensselaer Polytechnic Institute in the US.