Chief Data Scientist
Dr. Daryle Lee
Ph.D. CFA, FRM, MIETV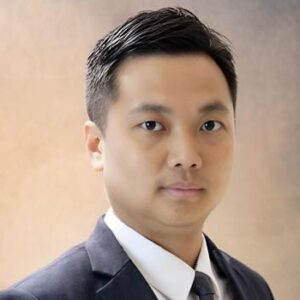 Before joining BlueOnion, Dr. Lee was the Senior Manager at CLP, leading business strategy function delivery of various strategic and development plans. 
During his tenure at CLP, he has been mainly responsible for developing business and sustainability-related strategies and analytical models in the company's jurisdictions, such as Hong Kong and Australia. He also created 'slow,' 'medium,' and 'fast' long-term business transition scenarios to project a group-wide investment portfolio. He set them against the IEA and BNEF's projections for establishing Energy Transition and Clean Energy Targets under CLP's Climate Vision 2050.    
He's also led the delivery and development of carbon emissions models, Scope 3 emissions inventory studies, Science-based target, social impact measurement benchmark studies, internal carbon pricing model, carbon pricing analysis and forecasting, Sustainability Report (Chinese), CDP (Electric Utilities & Water)
He is highly experienced in scenario planning and risk assessment for project portfolios in power systems while leading the development and resources (CAPEX) allocation of unique projects, conducting scenario planning, researching data science, technology & trends, and developing content containing insights and implications of emerging trends and technologies. 
Dr. Lee is a CFA, FRM, with a Ph.D. in Electrical Engineering.