Advisory Council Member
Mr. David Peng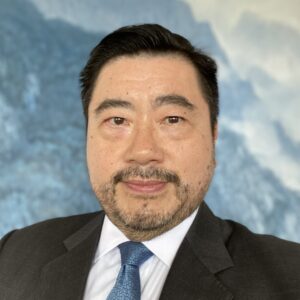 David Peng is a Senior Consultant for China Strategy at AXA Investment Managers. Since March 2022, he has supported senior management leaders in their continued growth and commitment to China's financial services industry.
Previously, David was Head of Asia Pacific ex Japan at Legal & General Investment Management, before which he was Head of Asia ex-Japan for Standard Life Investments (now abrdn plc) for over seven years.
David was with BlackRock (and its predecessor Merrill Lynch Investment Managers and Mercury Asset Management) for 15 years and was instrumental in building their Taiwan and China businesses. With BlackRock's predecessor acquisitions, David built Merrill Lynch Investment Managers' China institutional business and Mercury Asset Management's Taiwan strategy and business. At BlackRock, he held senior management positions including Managing Director and Chief Representative for China, Deputy CEO, and Head of Sales and Marketing of BlackRock's joint venture in China with the Bank of China.
Before joining Mercury Asset Management, David was Associate Director of China Business with Aetna Investment Management, the investment arm of Aetna Life & Casualty. He was instrumental in establishing a joint venture private equity fund management company between Aetna and the Bank of China. David has also worked in the high-tech industries in Beijing and Taipei.  
David received his B.A. from Columbia College, Columbia University, in 1983, majoring in Political Science and International Relations. David graduated from Thunderbird School of Global Management in 1987 with a master's degree in international management. He received the General Barton Kyle Yount Award given to the member of each graduating class who most adheres to those ideals from the standpoint of scholarship, accomplishment, and character.