Advisory Council member
Prof. Christine Loh, SBS, OBE, JP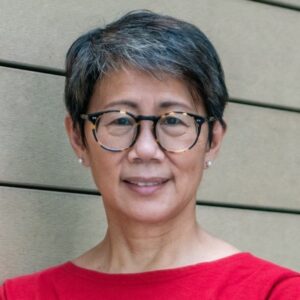 hristine Loh, SBS, JP, OBE, Chevalier de l'Ordre National du Mérite, is Chief Development Strategist at the Hong Kong University of Science and Technology's (HKUST) Institute for the Environment.
She co-created and co-taught a course on Sustainability as a Competitive Advantage at HKUST's Business School in 2018 and 2021 and currently contributes to various classes relating to Sustainability. She also created and taught a course on Non-Market Risks at the University of California's Anderson School of Management in Los Angeles (UCLA) between 2018-2022.
Since 2021, Loh has been a Senior Advisor to Teneo, a global consultancy working with CEOs, and in 2022 she also became an Advisor to the Board of the Hong Kong Science and Technology Park. She is a Director and Trustee of CDP Worldwide, a Director of the Global Maritime Forum, and Towngas Smart Energy Company Limited, a Hong Kong-listed company with extensive energy business in mainland China.
She is a sought-after speaker on sustainability issues, including climate change, as well as green finance/ESG and related policies. She regularly briefs finance houses and business groups on geopolitical matters (such as US-China relations and climate change issues). She is also a member of BASF's Stakeholder Advisory Council.
She was the Under Secretary for the Environment in the HKSAR Government from 2012-17. Her direct policy responsibilities included air quality, energy, climate change, and biodiversity. She worked with Mainland Chinese counterparts to define new policies to control shipping emissions, an area of work she pioneered before joining the HKSAR Government, changing China's national policy in this area. Between April 2019 and March 2020, she was the Special Consultant to the Office of the Chief Executive of the HKSAR Government on the ecological civilization aspects of the Greater Bay Area Outline Development Plan.
Loh is a published author of many books and academic and popular works, including on public policy, US-China relations, climate change, the environment, history, and Hong Kong's constitutional development. She is a regular columnist for the South China Morning Post and the China Daily. 
A list of her publications can be found at https://www.envr.ust.hk/our-division/people/faculty-staff/cloh.html. 
Loh holds an English law degree from the University of Hull, England, and a Master of Law degree in Chinese and Comparative Law from the City University of Hong Kong. She has been awarded the Doctor of Law, honoris causa, by the University of Hullin 2001, and Doctor of Science, honoris causa by the University of Exeter in 2016.