Advisory Council Member
Mr. Arvind Sundaresan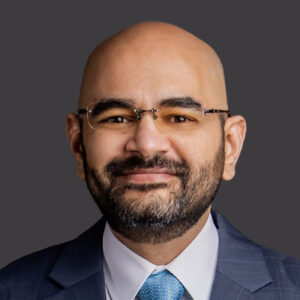 Arvind Sundaresan is Vice President and Head of Customer Success for APJ at UiPath, a World's leading RPA Software Company. He has been in this current role since May 2022. Before this, Arvind was Chief Customer Officer, APJ – Cloud Success Services, at SAP Asia Ltd and has also held leadership roles pan APAC/ Middle East at Capgemini and Infosys. Across these roles, Arvind has helped organizations across the world transform their operations and businesses for over a few decades. 
Arvind has held leadership roles for FSI Industry across the region and is well acknowledged and recognized as a "Fintech/ Insurtech" influencer and thought leader by many of his peers in the industry. He has also been an investor in financial markets and products for years. 
His hunger to learn also led him to continue his path to enroll in Digital Transformation, AI, ML, RPA, Blockchain, Metaverse/ Web 3.0, and other domains from leading institutes, as and when his schedule permits. He also spends time advising start-ups, accelerators, and budding entrepreneurs right from ideation to scaling their offerings and firms from time to time.  
Arvind is a Permanent Resident of Hong Kong, having lived and worked here for nearly 8+ years, and is one of the few executives who have experience of having lived and worked across significant cities of APAC – including Tokyo, Shanghai, Mumbai, Bengaluru, Bangkok, and Singapore. He has a master's in management studies (MBA), with a specialization in Information Systems, as well as Bachelor's in Engineering (B.E.), with a specialization in Production.