Advisory Council Member
Mr. Arun Kelshiker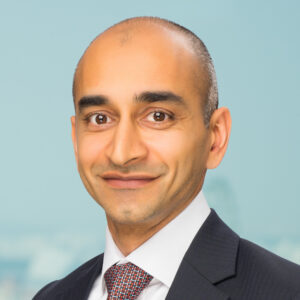 Arun Kelshiker was the former Head of Asset Allocation and Portfolio Strategy at Standard Chartered Bank and a senior portfolio manager and country Chief Investment Officer with Allianz Global Investors / Allianz Group. He brings close to twenty years of multi-asset & ESG career experience, having managed institutional assets and provided investment advisory with leading international asset managers and banks. In his role as the Head of Asset Allocation and Portfolio Strategy at Standard Chartered Bank, he provided investment advice and best of breed fund solutions for clients. He was part of Standard Chartered's Global Investment Committee, and the author and responsible for multi-asset and alternatives within Standard Chartered global publications for several years. He also delivered the bank's roboadvisory & digital investment advisory solutions.
Arun's institutional background has been with Allianz Global Investors (AGI) and Allianz Group, in which he was involved at the start of AGI. As a senior equities portfolio manager, and later Country CIO, he successfully managed institutional investment mandates and was involved in setting up transparent and robust investment processes, focusing on investment returns, risk management and high-quality governance and accountability.
Together with Cambridge University's Center for Resilience and Sustainable Development and Cambridge Sustainable Investment Partners, Arun delivers responsible / sustainable investing solutions, consultancy and training for asset owners, asset managers and industry organisations. He is also on the Advisory Council of BlueOnion, a leading fintech focused on providing ESG data solutions and analysis to asset owners, asset managers and corporates.
Arun has an MBA from the University of Chicago Booth School of Business, US, and a Masters in International Economics and Management from SDA Bocconi University in Milan, Italy. He is a CFA Charterholder and a CAIA Charterholder. His undergraduate degree is from UMIST, UK. He is also a university lecturer on portfolio management, ESG and risk management.
He has been volunteering with CFA over the past fifteen years, holding board and leadership roles. Currently he contributes to CFA UK: Inclusion & Diversity Committee (vice-chair), Pension Expert Panel, ESG Group and CFA UK's Investment (Reserves) Committee (vice-chair).
Arun also acts as an Ambassador for the Diversity Project and Reboot. He has also formerly the President of the University of Chicago Alumni Club of Singapore. He is also a regular speaker at investment conferences and for the media.