Advisory Council Member
Ms. Angelina Kwan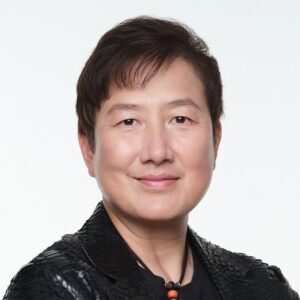 Angelina Kwan, CPA, CA ANZ, is Chief Executive Officer of Stratford Finance Limited, a consulting company focused on regulatory and operational issues in the financial services and digital assets space and advises brokerages, fund managers, and technology providers.
Passionate about technology, digital assets, Blockchain, and advising start-ups, Angelina recently held Senior Advisor and Group Chief Operating Officer roles at HashKey Group. This regulated digital assets company recently received the second Approval in Principle from the Hong Kong Securities and Futures Commission to operate a virtual asset trading platform.
She has previously held Chief Operating Officer and Directorate positions with international digital asset exchanges, HKEX, Cantor Fitzgerald, the SFC, and other global financial services companies.
Angelina serves on Hong Kong Government-appointed Boards and charities, including the New Business Committee, the Financial Services Development Council, and the Lord Wilson Heritage Trust Board of Trustees. She is Vice Chair, Company Secretary of The Women's Foundation, the Ebenezer School for the Blind, and the Hong Kong Securities and Investment Institute.
She is a Certified Public Accountant in the United States, Hong Kong, Australia, and New Zealand and a graduate of the University of Southern California in Finance and Accounting. Her MBA is from Pepperdine University, LLB from HKU/Manchester Metropolitan University, and LLM from Harvard Law School.