Non-Executive Director
Mrs. Alexandra Tracy
"Sustainable investment stands or falls on the quality of data available to guide decision making by investors, which is challenging in Asian emerging markets. Blue Onion is making a significant contribution in this area – its data platform assists investors to understand the sustainability profile of their portfolios, and asset owners to align their investments with wider societal goals. As a board member with nearly twenty years of experience in sustainable investment, I hope to help guide Blue Onion's business and growth in Asia", Mrs. Alexandra Tracy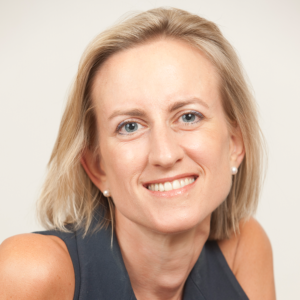 Alexandra Tracy is President of Hoi Ping Ventures in Hong Kong, which she founded to provide research and consult on green finance and sustainable investment in Asian emerging markets.
She is currently Private Sector Observer to the World Bank's Climate Investment Funds, having served as an Active Private Sector Observer to the United Nations Green Climate Fund for several years. Alexandra is also Chairman of the Financial Services Research Group, an independent thinktank in Hong Kong, and a director of RIMM Sustainability Pte Ltd in Singapore. She sits on many advisory boards in Hong Kong, including Carbonless Asia, Friends of the Earth Hong Kong, the Asia Pacific Investors Cooperation, and the Hong Kong University of Science & Technology's Asian Family Business Research Centre.
Alexandra speaks and writes regularly on sustainable finance, development, and infrastructure issues. She is also a director of the Climate Markets & Investment Association in the UK and an advisor to the NDCI.org climate commitment community. From 2013 to 2019, Alexandra was a member of the Hong Kong Stock Exchange Listing Committee. She acted as Chairman of the Association for Sustainable & Responsible Investment in Asia for six years, stepping down in 2015. She was instrumental in establishing the Asia Investor Group on Climate Change during this period.
She has an MBA from Harvard Business School and MA degrees from Yale University and Cambridge University.