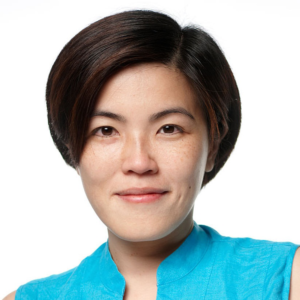 Chief Sustainability Officer
Executive Director
Dr. Jeanne Ng
Dr. Jeanne Ng has 30 years of experience in the environmental and sustainability fields and holds a BSc in Toxicology from the University of Toronto and a Ph.D. in Environmental Management from the University of Hong Kong.
With almost a decade of consulting experience in Hong Kong's environmental industry, she was regarded in the 90s as one of Hong Kong's foremost experts in air and greenhouse gas emissions inventories and developed Hong Kong's first greenhouse gas inventory manual for the HKSAR Government.
Before joining BlueOnion, she was the Director of CLP Research Institute. She joined CLP in 2003 and was involved in starting up its Group Environmental Affairs, Group Sustainability, and more recently the CLP Research Institute functions. She established the data management system and governance processes necessary for the delivery of CLP's award-winning Sustainability Report and was a key contributor to setting up CLP Group's first renewable energy targets and Climate Vision 2050 carbon reduction targets.
Dr. Ng is also the Founding Chair of the Hong Kong Institute of Qualified Environmental Professionals (HKIQEP), which was formed to support the creation and development of the environmental professional industry in Hong Kong and beyond. She has had many international engagements and is currently a Board member of the Global Electronics Council (GEC) and a member of the Prince's Accounting for Sustainability Project (A4S) Expert Panel. She was previously a Board member of the International Integrated Reporting Council (IIRC), as well as a member of the Advisory Council of the Sustainability Accounting Standards Board (SASB) and the Stakeholder Council of the Global Reporting Initiative (GRI).